For someone who still hasn't even released his debut album yet, Saigon's career reads like a novel. I'll try and do the abridged version - troubled life as a youth followed by drugs and prison, read Wallace Terry's "
Bloods: An Oral History of the Vietnam War"
during his stretch and adopted the name of "Saigon", began appearing on mixtapes and made pals with Mark Ronson, landed a recurring role on
Entourage
. One night however, he was stabbed in the temple during an attempted theft of his "chain" and not wanting to get blood in his new Mercedes decided to hail down a cab instead. I guess the sight a dude bleeding out the side of his head didn't really entice any NYC cabbies so he ended up driving himself to hospital where he received stitches.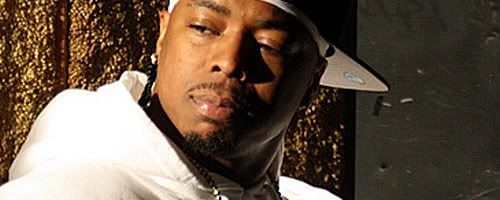 Follow that up with beefs between Mobb Deep, Tru Life, Joe Budden, weapons charges and arrests, signing with Just Blaze and constant delays for the release of
The Greatest Story Never Told
leading him to say "I QUIT" (but that was just a melodramtic thing), the birth of a daughter, numerous mix tapes - some hot, some cold, an endless array of footnotes and now a "digital only" album he put together with DJ and producer Statik Selektah.
All In A Day's Work
is exactly what the album is - a collaboration between the two in a 24 hour period. And the results are damn impressive.
Saigon has endless potential. When given the right beats, and much credit to Staik Selektah for laying down some amazing music, Saigon's able to flow and deliver remarkably.
So Cruel
brings to mind NYC in the 90s and
Lady Sings The Blues
is the another side of the coin - an exercise in the "simple beat and sped-up vocal sample" aesthetic. Word is that Saigon plans on collaborating with Staik Selektah on another album. I can't wait.
[
Saigon MySpace
]
[
Statik Selektah MySpace
]
[
All In A Day's Work
is a digital-only release. Cop that shit from
iTunes
]