I remember being all psyched and what not when Max told me that RQ Listravaganza '09 was just around the corner. Picking my fave twenty songs didn't actually seem too daunting at first but when I started narrowing down my choices, it was all headaches, man. Though in a way, it turned out for the best as it helped me get re-acquainted with so many gems from the past year and re-affirmed my love for the following: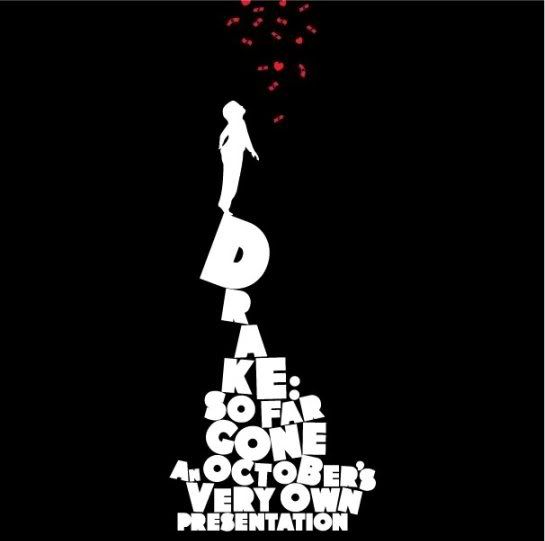 1. Drake (feat. Bun B & Lil' Wayne) - Uptown
from
So Far Gone
Organ drenched, purple-hazed, slo-mo, midnight riding music blazing a trail from T.O. to TX to N.O. and back again. Bun may have just stolen the show from Drizzy and Weezy but that doesn't matter when the synergy on this record is bananas. And when the chorus hits, it's with the full force of melancholy, vulnerability, swagger and ecstasy.
[
MySpace
/
get
]
2. Beach House - Norway
from
Teen Dream
This song sparkles in a way only a Beach House song can. Immediate in it's charm of hushed, breathy backing vocals and shimmering guitars, there's also the allure of Victoria Legrand at her absolute dreamiest. Teen Dream is going to rule my '10.
[
MySpace
/
get
]
3. Drake - Best I Ever Had
from
So Far Gone
LL Cool J pretty much put the kybosh on "the hip hop love song" when he released "I Need Love" back in the day. Since then we've had many try their hand at it and while some have shown results, a lot of the time it's a mix of extreme misogyny on top of a slice of R&B-hook cheesiness. A lot of rappers just can't shake that "thugness" so inherent to their image long enough to be sincere when they say to their girl that "you the fuckin' best - the best I ever had". Drake can, and he fuckin' did.
[
MySpace
/
get
]

4. The-Dream - Love Vs. Money
from Love Vs. Money
The Radio Killa (The R&B Guerrila) goes in hard with machine gun rhythms and a symphony of pulsating synths set to a tale of love, loss and jealousy - it's almost as if he came up with a soundtrack to a melodramatic sci fi love story. In all, it's a lesson in how glorious R&B can be when done right.
[
MySpace
/
buy
]
5. The XX - Shelter
from
The XX
Let's just lie here together, naked and cocooned, and float in infinite black. Every now and again, flecks of light will hit our skin and it'll feel like a drop of water causing a still pool to ripple.
[
MySpace
/
buy
]
6. The Cool Kids (Feat. Tennille) - Jump Rope
from
Gone Fishing
Never has the Cool Kids slow-mo delivery been more at home than this beat right here. SLOW and HEAVY on the bass, it's deceiving in the way it draws you in but when the most hypnotic chorus of '09 sinks in, shit's just magnetic.
[
MySpace
/
get
]
7. Clipse (feat. Cam'ron) - Popular Demand (Popeye's)
From
Til The Casket Drops
What we have here is on the grind, hanging at midday in front of the corner store-swagger. The Neptunes deliver a MONSTER of a beat in which we bear witness to the next chapter of Clipse cementing their place in hip hop and the resurrection of Cam'ron.
[
MySpace
/
buy
]
8. HEALTH - In Violet
from
Get Color
Sublime and tense, this builds and pulsates into a cathartic release of every emotion you are currently experiencing in your life.
[
MySpace
/
buy
]
9. Jay-Z - D.O.A. (Death of Auto-Tune)
from
The Blueprint III
Jigga's disdain for this particular software and No ID's nut stomping drums had the industry shook and lead me down a path to where I now block T-Pain updates from my Facebook newsfeed.
[
MySpace
/
buy
]
10. Desire - Don't Call
from
II
Teaming up with Montreal vocalist Megan Louise for his "Desire" project, Johnny Jewel takes his production chops to new levels. While known for italo-disco jams, he's expanded his pallette and created something more along the lines of a 50s futuristic French noir romance.
[
MySpace
/
buy
]
11. Washed Out - Belong
from
High Times


I've been describing Washed Out to the people I know as "kinda like an indie-Dilla" since whoever created the term "Chill Wave" needs to be shot. However when it comes to describing this slice of perfect lo-fi summertime pop, you really can't get past just how "chill" it really all is.
[
MySpace
/
buy
]
12. Wale (feat. Lady GaGa) - Chillin'
from
Attention Deficit
The best kinda party jams are the ones where bravado, ego and the right amount of tongue-in-cheek wittiness meet with brash beats and hooks a 4 year old can hum. Also, it's about time Lady GaGa made an appearance on The Quartz, no?
[
MySpace
/
buy
]
13. Lights - Can You Hear Me?
from
Rites
I love this song. It's like every band in my parents' cassette collection from the 70s morphed into something so fucking now with the aid of some hallucinogens. There's by-gone era soulfulness, girl band harmonies and even a goddamn saxophone solo.
[
MySpace
/
buy
]
14. Cocosuma - Miracle Man
from
Miracle Man EP
"Bopping along all "French-like" in its ways, the vibe is all smiles and scarves and nice perfume. Toe-tapping, casio-type rhythms accompany the quirky guitars and keyboards. So to do well placed handclaps and a voice so playful and sweet I can't help grinning like an idiot when the vocals kick in. It's also prone to giving me nerd-shivers which is another plus in case you were wondering. In short, I wanna make out with this music."
[
MySpace
/
buy
]
15. Kid Cudi (Feat. Kanye West & Common) - Make Her Say
from
Man On The Moon: The End Of Day
Head bopping goodness but with a restrained, minimalist-cool. It's super playful and the kinda jam yr girl will want to dance to at parties. (Also, that's Lady GaGa appearance #2 in my Top 20).
[
MySpace
/
buy
]
16. Metric -
Satellite Mind
from
Fantasies
Emily Haines basically channeled her soul into this song. It's all nonchalant sexiness and dark vibes with the right amount of restrained "might flip out at any second" moodiness.
[
MySpace
/
buy
]

17. Colin Munroe (Feat. Young Buck) - I'm Fine
from
I'm Fine (Single)
This Canadian multi-instrumentalist and all-round studio whiz-kid with a penchant for all things hip hop and pop put out some of the most enjoyable music this year. The bar has been set for next year's radio summer jams.
[
MySpace
]
18. Playboy Tre - Liquor Store Mascot
from
Liquor Store Mascot
"There's a realness to Playboy Tre's style that I find so appealing...his words and his hopeful demeanor are enough to make me wanna have a drink with the guy and I'm content knowing rappers like him exist, bringing us another side of the coin."
[
MySpace
]
19. Xplo-Sean - Believe Me
from
Outbreak/Believe Me EP
The Mad For It crew in Stockholm is a little known collective putting out some of the finest pop gems out there. Whereas most of their releases are heavy on the jangle, Xplo-Sean eschews that in favour of dreamy, multi-layered soundscapes with touches of glitch. Sounding at home on sunny days as much as rainy weekends, it's meditative and fun all at the same time.
[
MySpace
/
get
]
20. Lissy Trullie - Boy Boy

from
Self-Taught Learner
Infectious, cool as shit model-rock from NY. It's like Television crossed with The Pretenders crossed with the Hervé Léger Spring/Summer '10 Collection.
[
MySpace
/
buy
]