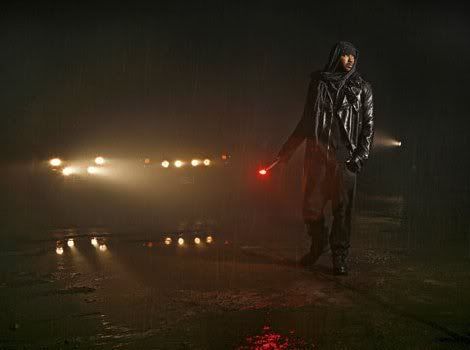 The-Dream - Sex Intelligent
(mp3 removed)
The-Dream is the king of R&B. Make no mistake. Right now we're on the eve of the release of his third and "final" studio album "Love King". Because of this, I thought who better to give us their initial thoughts on what is sure to become THE MOST EPIC R&B record of all time (the DELUXE edition at that), than fellow Dream and R&B aficionado himself, the king of lo-fi pimpin' - How To Dress Well.

"2009 was a killer year for really, really good music – a year of remarkable records from Antony, Evangelista, Desolation Wilderness, Nosaj Thing, Fever Ray, Gucci Mane, Funeral Mist, Mountain Man, Raekwon, Teengirl Fantasy, and Oneohtrix Point Never just to name a paltry few. Yet, there was no record in 2009 that moved me more than The-Dream's 'Love Vs Money.' Shit was so immediately catchy, so simple yet so clever, so original, so musical, so smooth, so banging, et cetera. There's a cut for every mood, for every party, for every season, for every sex session. Dude just made it so plain that he's got melodies to spare and that he can put together a seamless record – not only in terms of transitions between cuts, but in terms of the whole project. The replay value of 'Love Vs Money' exceeds every other record in 2009 by a long-shot.
Having said all that, I've now listened to 'Love King' three times through. Obviously this record is going to be HUGE. Now, I'ma need a minute (like 15 more listens) before I make my final call on this record--- It's got some bangers for sure, some beautiful melodies and harmonies, swag for days, and so forth, yet some songs seem to merely rehash elements from the last record (compare the no-doubt tight 'F.I.L.A.' with the even tighter cut with Mariah from the last record; or take 'February Love' side-by-side with 'Fancy'). And there are an awful lot of rapey – or as The-Dream himself sings on 'Feb Love' "stalkerish" – lyrics on this album that I, personally, am not feeling. And I'm extra not feeling 'Florida University'--- I'm just allergic to the acoustic guitar on that cut and the chorus is.... ummm... rough. Woah....
But there are some undeniably killer tunes on 'Love King': consider, for instance, 'Sex Intelligent,' whose screwed-up intro rap and twinkling piano is as screwed-up and witchy as 'trapdoor' or any cut from GR†LLGR†LL or ///▲▲▲\\\ (both of whom have released absolutely amazing CDRs in 2010). The machine-gun bass in the first vocal verse on 'Sex Intelligent,' followed by the harmonies in the chorus really make the cut spectacular--- he renders every other r&b dude irrelevant, not just in terms of his sexual intelligence, but in terms of his musical talent and his ridiculous mastery of freaky, nasty mood music. The remix of 'Sex Intelligent' that immediately follows on the record is also killer. And with 'Yamaha' coming next in the mix, I know already that alot of people will have this sequence of cuts on blast all summer long. Some other highlights include 'Veteran,' which is so so so smooth and fresh – heavy, august evening palm mutes and sexy ass synthesizers in the chorus – and 'All Black Everything,' which is a great cut.
Again, my take on this record as a whole remains inchoate--- I need to sit with it for a while. But, on first glance, dude probably should've made a 12 or 13 cut record instead of a 17 cut, 80 minute LP.... In any event, tho, I'm super happy to have another record from The-Dream--- we can only hope it's not really his last one.
RADIO KILLA"

-htdw

ps: with each further listen this record grows on me like crazy--- i get the sense that this could end up being one of the best r&b records of all time. yet, 'florida u' remains a massive DUD.


[
The-Dream MySpace
]
[
Love King
will be released on June 29th. Buy it from
Def Jam
.]
[How To Dress Well vibes and sounds can be found via the How To Dress Well
blog
. Buy from
Lefse
.]