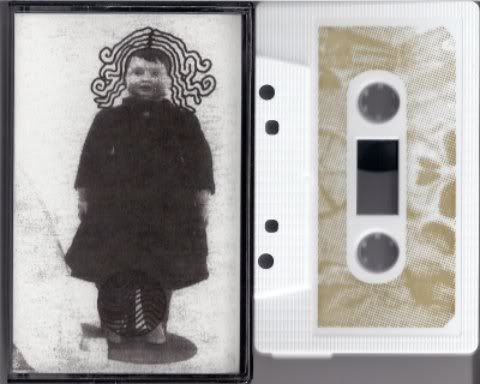 MP3:
Obsidian Pond - Reaching Warm Waters
I was pretty stoked to get back from a couple of days getting "really spiritual" on a New Years camping trip to the
Marlborough Sounds
to some unheard and definitely mystic tape voyages from Alesandre Jong, deep in the UK and definitely into Deep Forest as both a MySpace status update and the ferny/swamp New Age trip that is
Symvols
proclaims. These ultra hypnotic and monotonous beats with dull textures are pretty far from the bright liquids of "Sundog Sinners" and right at home on
Digitalis
. Missed the blog game on this one cos this tape came out in November but this is too good to pass up!
myspace
/
buy
(sold out!)