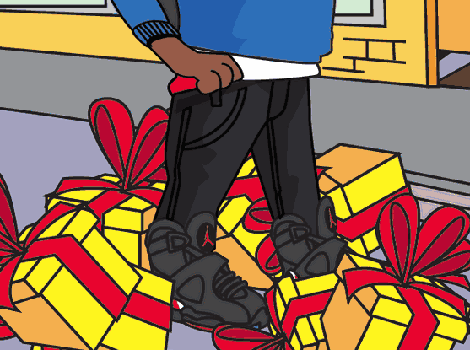 MP3:
Chip Tha Ripper - Hang Out
Only about a day or so old and I'm already sure that Cleveland emcee Chip Tha Ripper has put out a top ten contender for the year in
Gift Raps.
Refreshing in it's simplicity with no guest spots and apart from two tracks hooked up with the help of Blended Babies, Duke & Julio and Chip himself, the album/mixtape/"FreEP" was produced entirely by Chuck Inglish. It shows too, with all those recognizable Cool Kids traits coming thru from warbled percussive sounds and textural keys to that general "take yr time" vibe. Though that demeanor is kinda eschewed on this jam for more of a mid-paced bop with Chip riding out the verses to match. However, the flashes of synth and sparse layers keep this one on that almost space-y tip.
myspace
/
download