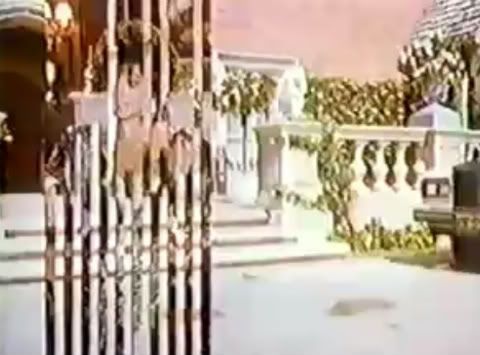 MP3:
KWJAZ - Once In Babylon (excerpt)
Been constantly itching to hear this "decomposed jazz" project from Rangers associate Peter Berends since reading about it at
Simon Reynolds' blog
back in January. He nails Rangers specific luxury when he talks of their "exquisite filigreed play[ed] submerged within the fog of reverb and FX" and this is similarly applicable to KWJAZ's ultra-wandering jazz/Madlib influenced smoke out, full of the hazily San Franciscan 70s soft hold music/"Smooth FM" tones that might also drift into Ariel Pink or actually more clearly still into Toro Y Moi's funk. There's actually a fair amount of darker acid unease on the second side but this excerpt captures some of the lackadaisical, Springtime wooze and psychic fog of half-remembered dub and jazz rhythms of the first side. It's only a slight insight into the sprawling, "post-plastic sublime" of the whole tape, which sold out real quick on
Brunch Groupe
but is soon to be repressed to vinyl by
Not Not Fun
. Definitely one of the best of 2011 so far.
label
/
img