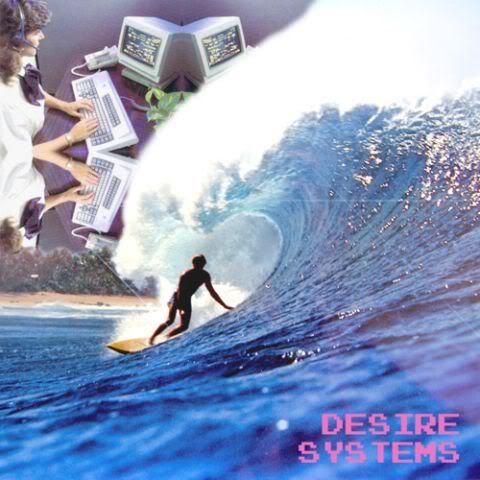 MP3:
Midi Cloud - We Walked Away From The Humans And Sat At The Dock
MP3:
Midi Cloud - Last Night I Crashed The Corsica ('His' Version)
In what is becoming a real trend of mining the best of early house & techno to arrive at interestingly lopsided versions of the original (see:
100% Silk
), Midi Cloud offer up a ghostly, alternate-universe take on the early Detroit Techno sound. Both these tracks seem to have fully absorbed the stuttering geometric drums and future-melancholia of
Model 500
, yet managing to sound way more insular and hardly suited to the dancefloor.
Midi Cloud's debut album
Desire Systems
is available as a 'pay what you want' from their
bandcamp
.