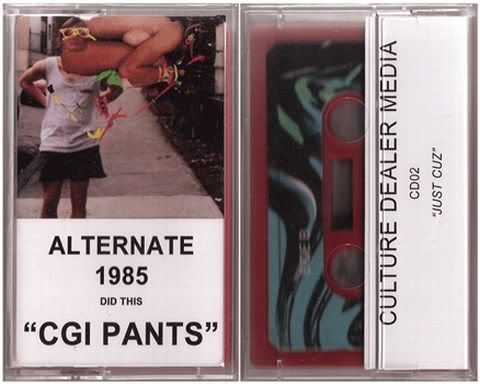 MP3:
Alternate 1985 - Passin' On In Our Continuous Levels
Loving how thoroughly mystic this new stunner from Alternate 1985 a.k.a. Andy Boay a.k.a. Andy White from Tonstartssbandht is. In some ways it's really straightforward drone, starting off with a steady rhythmic base before reaching some
Skaters
-level
deep
, but it offers a nice hint of goofiness at the end, fading out into half-remembered summer boombox zones.
Get it on his new tape
CGI Pants
out on
RUN DMT
, et al.'s new label
Culture Dealer
.
buy
/
bandcamp