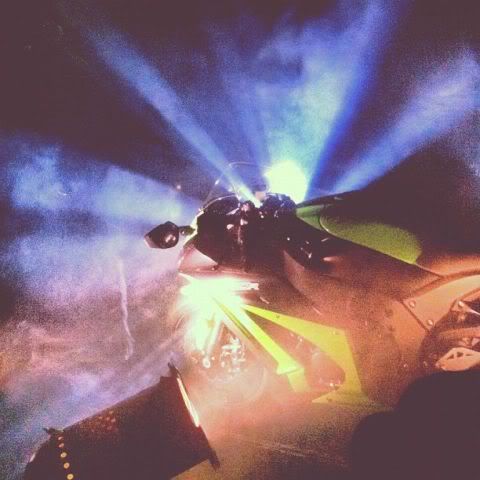 RAIN - BODYGUARD
by
#BODYGUARD
James Ferraro
took to soundcloud a couple of days ago to upload an uncharacteristically long (at least of late) piece under his
#BODYGUARD
moniker, which is a collaboration between him and Teams. His BEBETUNE$ and now his BODYGUARD personas have recently functioned as repositories for some of his more leftfield and r&b-inspired ideas, yet this still marks a somewhat unexpected turn back towards the longform a la Skaters and some of his early solo material.
At the same time though this is still indelibly a piece of his recent post-critical interventions in lifestyle branding, reconfiguring vague action-movie sensibilities as noir-ish atmospherics, and layered-through with deranged auto-tuned vocals that culminate in an apocalyptically ominous house beat.
It's reassuring to see Ferraro still pushing at new territory, and not simply congealing as the recently inaugerated high priest of rarefied critical-statement music. Instead this solidifies Ferraro's place as a curator of ideas and restless explorer of a disfigured post-popular culture.
BODYGUARD's
Raiden
single is out now on
Hippos in Tanks
.
tumblr
/
soundcloud