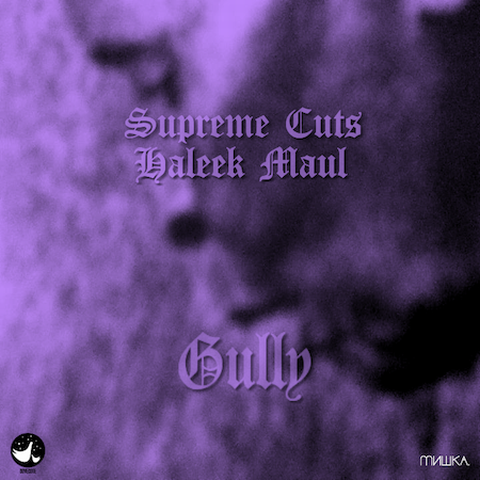 MP3:
Supreme Cuts - Gully (feat. Haleek Maul)
I've been feeling pretty psyched on
Supreme Cuts
' footwork-influenced take on "forward thinking R&B" for a little while now. They belong to a crop of artists from Chicago who have recently engaged with the city's native footwork and house traditions and pushed at their boundaries with hip-hop, r&b and bass music influences, such as
The-Drum
and
Sich Mang
, and if anything adopt a headier, more cosmic take than those guys.
This new track "Gully" comes from their forthcoming mixtape
Chrome Lips
, a collaborate effort with 15 year-old (!) Brooklyn rapper
Haleek Maul
. On the track, Maul spits twisted, slightly disturbing verses, while Sup Cuts' production is as dark and stormy as ever, with brooding strings that intertwine with insistent clicks 'n beats.
Chrome Lips
is out this summer, while the debut Supreme Cuts album
Whispers in the Dark
is out on June 12th - both on
Dovecote
.
tumblr
/
soundcloud
[via.
Mishka Bloglin
]