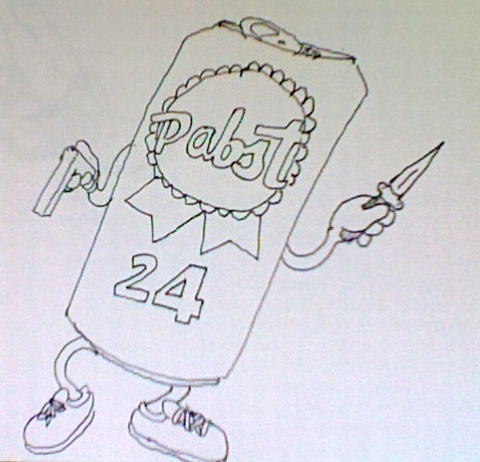 MP3:
RQ Mix 016 - Gobby - Bad Food Place
The Harlem-based
Gobby
caught our ears last year and has held our attention since with a steady stream of completely alien mutant techno hits coming out of his youtube channel. While that side of things has dried up in recent months, with Gobby getting the much deserved official release of his
New Hat
EP on fashion-forward NYC imprint
UNO
, his output this year is really on another level, channeling early 90s Belgian/German techno.
In keeping with the increasingly dark techno (think Tresor, R&S, etc) leanings of
New Hat
, Gobby's mix for us is cold & unforgiving, opening with the industrial noisescapes of Merzbow and easing us into the Detroit-techno-pulse with Robert Hood. There are a couple of unreleased Gobby tracks here too, and the UNO
website
suggests more recordings are set to surface in the near future. Perhaps a sign of things to come?
Tracklist
:
Merzbow - Tract 1
Robert Hood - Resurrection
JPLS - Voxcycle B
DJ Richard - Worthless
Wyndell Long - Ghetto Fabolous
Gobby
- Kleps
Shifted - Leather
Le1f - Saltimore
Marcel Dettmann - Viscous
Gobby
- nogas