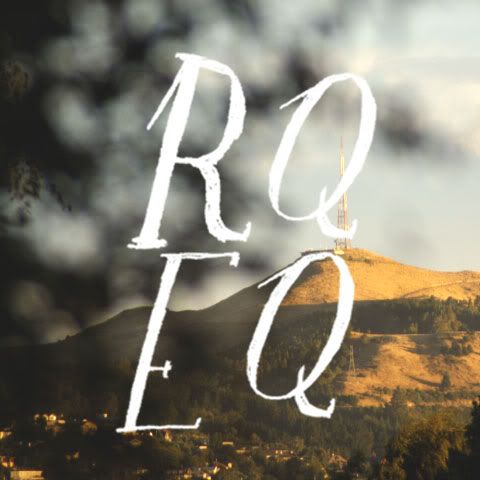 DOWNLOAD:
RQ CHRISTCHURCH EQ RELIEF 2011 COMPILATION
(135mb)
After the February 22 earthquake laid waste to Christchurch, New Zealand, those of us who call it home were at a loss as to how we could help. Skills like posting on blogs and recording in our rooms seem ridiculous next to the magnitude of what it's going to take to repair our city. The venues and spaces we played in are either gone or totally fucked. Houses in which we've lived in or recorded in, gone or inhabitable. It's certainly minor compared with the recent destruction in Japan but the loss of lives, homes and much of the central city is a huge blow to Christchurch.
This digital fundraiser compilation features contributions from both local Christchurch artists and international artists who've recently toured there, playing shows predominately at the now very damaged (and "red-stickered") HSP art space on Lichfield Street. This space was one of just a handful of (now broken/closed) venues and bars that were host to an inspired range of shows, and for a town of that size, the quality and international-level bondary-pushing creations.
We would've loved to set this up through Bandcamp or similar but unfortunately the service fees involved would take a sizeable chunk out of the proceeds, all of which go to the Red Cross. They provide aid to citizens who have lost their homes or businesses and help with the huge task of recovering a devastated city. If you are unfamiliar with the extent of the damage caused,
this Civil Defense video
is a pretty accurate and tasteful example.
ROSE QUARTZ and the artists involved encourage you to donate generously to the Red Cross at the link below. Please download this compilation and give generously.
DONATE TO RED CROSS EARTHQUAKE APPEAL
TRACKLIST:
1. Spelunks - "ba-DUNK"
2. Shocking Pinks - "Black Envelope"
3. Thurston Moore - "Circulation (1st Demo)"
4. Coasting - "Discovery"
5. Canterbury Rams - "Simple Mind"
6. Dolphins Into The Future - "Armona"
7. Wet Wings - "Feeeel It"
8. Golden Axe - "Catmaster"
9. Secrets - "RMBR U"
10. Monopoly Child Star Searchers - "Winds Emotive Inner Key"
11. Mount Pleasant - "Florida"
12. Sun Araw - "Thrasher"
13. Grouper - "He Knows (Live at St. Lukes Cathedral, Christchurch)"
14. With Moths - "We All Sleep"
photo:
Richard Flett