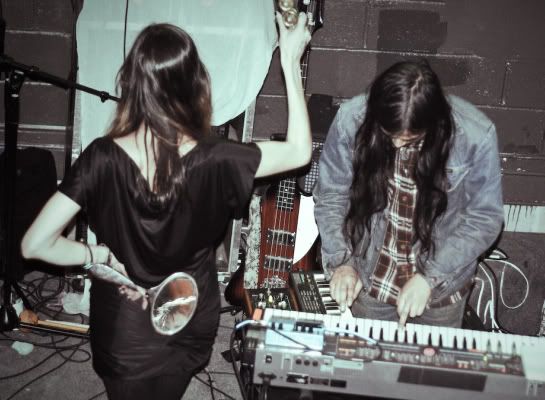 Psychic Ills - Second Sight (Return)
Psychic Ills have always made it difficult for me to describe their music to my friends. Quick comparisons to psychedelic bands of old and throwing out words such as "experimental" and "space" just doesn't do them enough justice. Rather, they make me think of colours and mood and enable me to conceptualize music in a more visual way. One minute I may be floating amidst aurora borealis and the next, I'm walking in the middle of a desert as the sun sets from afar and turns the sky purple. "Second Sight (Return)" is a taster of what we can expect on their next release,
Astral Occurrence
. Striking a balance between the "eastern" sounds of
Mirror Eye
while incorporating their mastered understanding of all things celestial, it is unnerving and meditative.