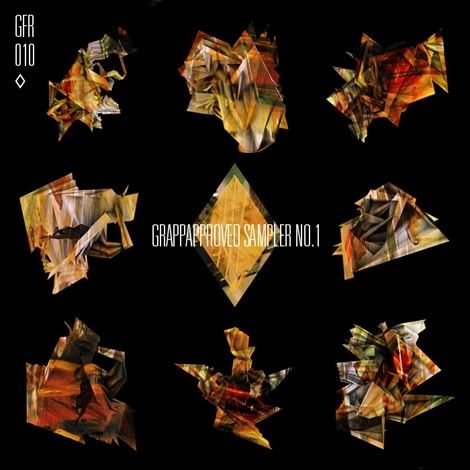 MP3:
Tekst - Parallel Funk
MP3:
H∆bits - Purgin
MP3:
YahnLOOKEPickard - Qwatroo
Bit of an mp3 mini-extravaganza above this big block o' text but I'm coolin out hard to this new sampler from Grappa Frisbee Records to narrow it down to a fave. Though amongst the twenty six jammers featured on
Grappaproved Sampler No. 1
, these are up there. Based out of New Haven, Connecticut, Grappa are about beats; hip hop cores coated in glitch, dazed abstractions, new-gen boom bap or whatever else the artists under their stable fancy. Get em all or choose yr own adventure if you're so inclined with Tekst on that semi-conventional blaxploitation tip, H∆bits representing 2am desires and YahnLOOKEPickard all laid back and glimmery. Mood music for all.
Bandcamp
/
MySpace