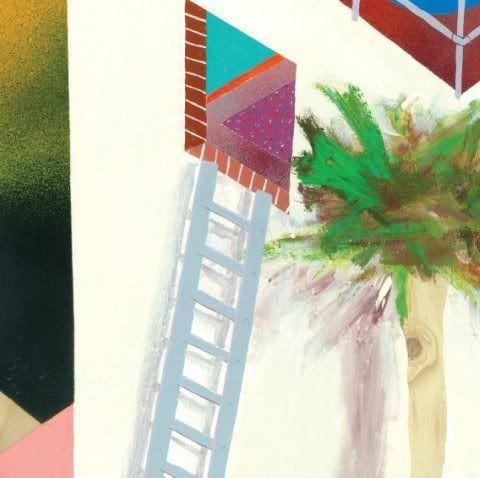 MP3:
The Twerps - Black Eyes
Another killer one from Melbourne's
The Twerps
, one of an increasing number of incessant Australian bands repping a wild take on proto-pop or proto-punk. Its the kind of skewed classic jangle that fits just as well into the myth-drenched
Night People
catalogue on tape as it will on the new 7" that Underwater Peoples are set to release. Furry, casually calamitous, and tinged with this totally antipodean drunk-in-the-early-evening bittersweetness.
They're launching brand new 7"s on
Olde English Spelling Bee
and
Underwater Peoples
with a massive US tour:
3/9 - Tin Can Ale House, San Diego (with Dreamboat and Dog Day)
3/11 - KXSC live to air, Los Angeles, 1pm
3/11 - Pehrspace, Los Angeles (with Wounded Lion, G. Green and Cold Showers)
3/12 - Origami Vinyl instore, Los Angeles, 7pm
3/13 - Hemlock Tavern, San Francisco (with Royal Baths and Lilac)
3/15-20 - SXSW, Austin
3/23 - Glasslands Gallery, Brooklyn (with Family Portrait, La Big Vic and Family Trees)
3/24 - Cake Shop, New York (with Big Troubles, Guy Blackman and The Hairs)
3/26 - Danger Danger Gallery, Philadelphia (with Family Portrait)
3/29 - Cafe Nine, New Haven (with Medication and Estrogen Highs)
3/30 - Blue Triangle Loft, Boston (with Cuffs)
4/5 - Pittsburgh (with Wet Hair)
4/6 - Cleveland (with Wet Hair)
4/7 - Chicago
4/8 - Medusa, Minneapolis (with Velvet Davenport)
4/9 - Iowa City (with Wet Hair)
myspace