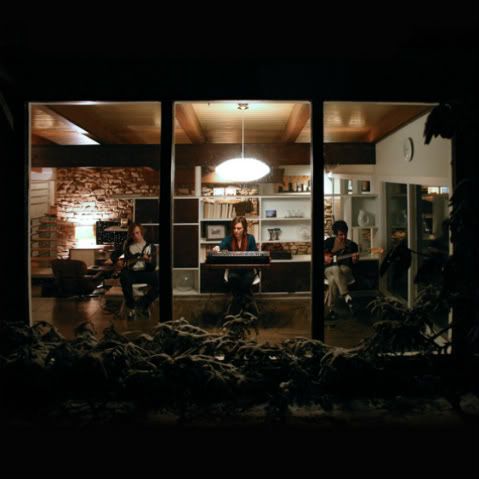 MP3:
Trouble Books and Mark McGuire - The Golden Waste
As we heard last week, the rapid, scenery-out-car-window guitar harmonics from Akron, OH duo
Trouble Books
and
Mark McGuire
just get richer and richer. "The Golden Waste" is Mark's favorite cut, and the record's most immediately charming. Leaning toward the cosmic side between the homely and the transcendent, it channels the resonant frequencies of Habert House, where the three jammed these ultra-evocative compositions together.Grip some of the second lot of pressings from
Bark and Hiss
.
--Previously
MP3:
Trouble Books and Mark McGuire - Song for Reinier Lucassen's Sphinx