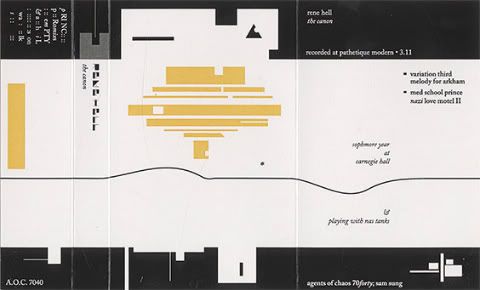 MP3:
Rene Hell - Med School Prince
Of all
Rene Hell's
recent synthetic ventures, this latest, almost totally live-recorded "progressively climbing lydian sprawl" has got to be the most ecstatic. "Med School Prince" is a 10-minute digitised life review, cascading at hyperspeed with Hell's signature bristling synths into one ultra-precise and futuristic type of symphony. It's real lavish, combining older Kosmiche retrospection with Sean McCann or Mark McGuire-style bright drone magnificence.
The Cannon
tour tape is out now on
Arbor
, and available from
Mimaroglu Music
.