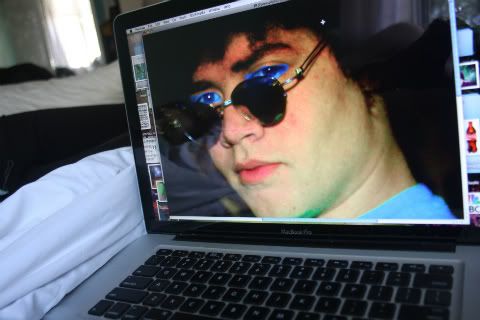 MP3:
James Ferraro - Earth Minutes
James Ferraro's
production values and cultural scope have both shifted on his new
Hippos in Tanks
-released
Far Side Virtual
, a hyper 21st century ode to clean iPad living, home-computing, Sat Nav, smoothie chugging self-help guru life views and "Palm Trees, Wi-Fi and Dream Sushi" that
Condo Pets
only slightly hinted at. It's weird, then, how what is possibly the darkest set of signifiers ever enables what are some of the most genuinely beautiful songs of this year. This is something made further astounding when you consider the amount of straight up, uneffected piano and voice synth presets and default Mac sound samples on there. They chime together kind of miraculously; laying out the transparency and commerciality of everything in full HD "as glossy as a 2012 Toyota Prius".
buy
/
twitter