Really quite glad my iPod is really old w/ shit battery power cos I was getting soooo sick of my short attention span and never being able to settle on a song to listen to, wheeling through that thing for many a bus/train trip to find the "right song". No fun at all! My walkman is good like that; choose one tape, get lost in it. EASY. Naturally there were plenty of amazing cassettes to get lost in. Also I am really glad that
Alt-Vinyl
exists in Newcastle. SEE BELOW: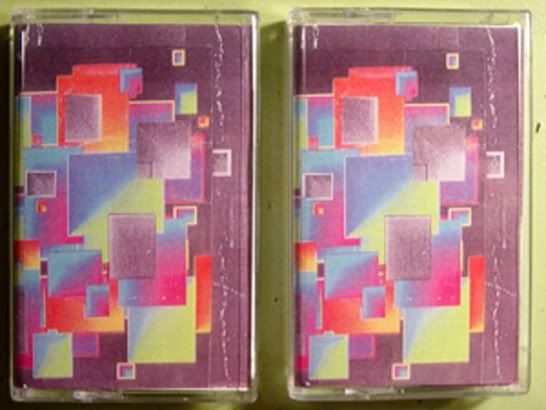 Way denser than some of the other Spencer Clark releases or at least chops and changes more so it all comes off as some super labyrinthian world that feels crossed between the old (ie. Roman) and super new/scungy KFC bright lights city. A real sour Hawaii; palm trees on VHS etc., grainy as.
The hand drum driven jams are best on here and clunk along with the most hazy major chord feelings. Can't work out if I like it better than the other Ducktails stuff but this more primitive/"hypnogogic" stuff is very, well, sort of have written a lot about these various projects this year but the crux of it is it "just makes you feel real nice eh".
Taking that New Age trip so ridiculously far but somehow still making a rad and irony-free ambient tape. It actually has literal "soothing ocean noises" but I'm not sure if anything else has changed the room/made me feel so as weird/good this year.
The warm tenseness of the vibrato organs and the weird DIY/ultra off-the-cuff keyboard stammers get trapped in some prism of light with a laxed reverse prog mood running all the way through.
Gently percussive with tonnes of creeping rhythms coming out w/ New Age harsh ambient stylistics. SOUNDS LIKE WAVES/THE BREEZE/CRYSTAL BALLS and meets some happy medium between zoned outness and head nods, way way lush and smooth psychedelia.
ALSO REALLY LIKED THESE: