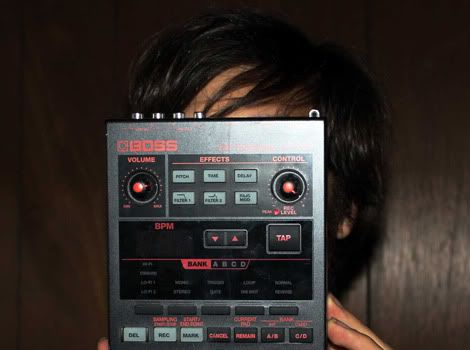 MP3:
Tera Melos - Frozen Zoo (Raleigh Moncrief Remix)
MP3:
Raleigh Moncrief - Yea, Longin'
Totally jazzed on this remix for one of my fave trax of the year. Whereas the Tera Melos original seemed a tad askew, with guitars and rhythms jittering and jumping from place to place before bursting into a coda of harmonies and distortion, Raleigh's mix is cooled-out and soulfully dulcet while throwing out some twinkly, stellar vibes. The track also acts like a bit of a showcase for what Raleigh can do; having engineered the Dirty Projectors'
Bitte Orca
, there's that hip hop-but-not step comin thru and touches of 8-bit fx harking to supreme nintendocore band The Advantage for whom he shreds. Thrown in a little somethin from his most recent EP/beat tape
Vitamins
to sweeten the chromed-out pot. Dilla shivers and 9th Wonder-isms on this jawn. So lovely.